College Details
Cork Academy of Hairdressing
108 Oliver Plunkett Street, (Opposite GPO) Cork City, Cork City, Cork, Ireland
The Cork Academy of Hairdressing provides courses in barbering and hair-styling.
Next courses commence September and October 2021.
Apply Now – Limited Places
Courses now run in Cork, Dublin, Limerick & Mullingar.
The Cork Academy of Hairdressing is recognized as one of Ireland's premier hair colleges with a proven ability to turn out expert hairdressers. The College enjoys a high reputation as a high class hairdressing training center and this is reflected in the high success rate of its students who have gone on to work as top class hair stylists at home and abroad. The College attempts to secure employment for its successful students and boasts a 95% success rate in achieving this.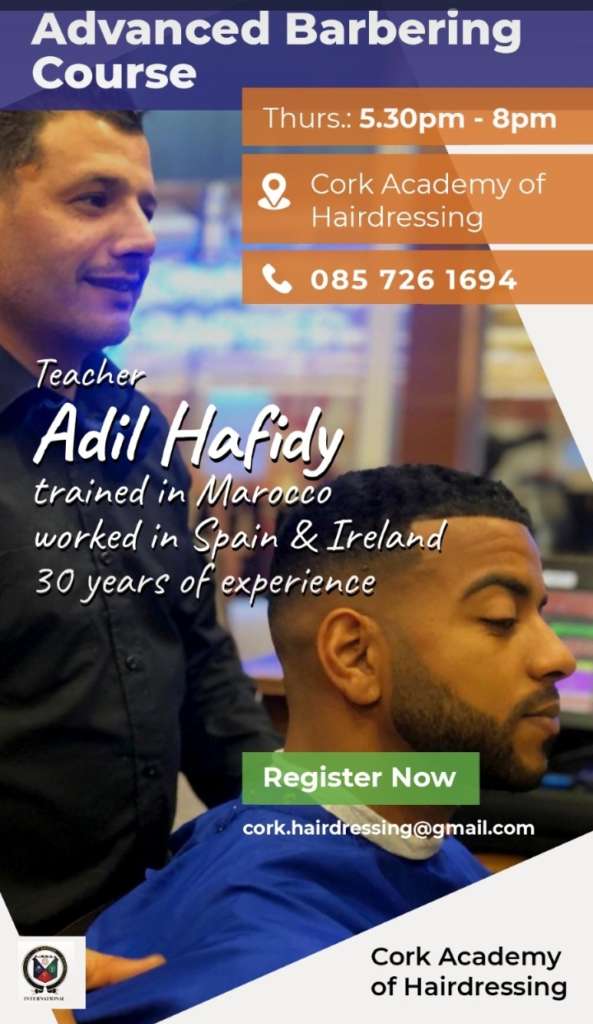 At the Cork Academy of Hairdressing they believe a satisfied and successful student is the best advertisement for the college and they will do everything in their power to achieve this. So do not miss the chance to be part of their success. They are the only College in Ireland to qualify for the membership to the Association of British and International Hair Colleges. Guaranteeing recognized diplomas to each successful student. The examining authority is the Association of British and Intentional Hair Colleges. The college is recognized by all leading examination boards and issues its own Diplomas and Certificates.
Map
Cork Academy of Hairdressing
108 Oliver Plunkett Street
(Opposite GPO) Cork City, Cork City, Cork
Ireland
Visit Website